DAY FOUR: TIME FLIES
You've come so far already!

It's the fourth day of your Veg Week and we hope that you're finding it a little easier. Remember to have fun experimenting with all the veggie options you've learned about so far.

And don't forget to jot down some of your impressions and experiences during the week. We want to hear from you at the end of your pledge. Send us a short story at info@aprl.org! And remember, take our post-Veg Week survey & you'll be eligible to win a year-long subscription to VegNews Magazine and other fun prizes to help you continue with the awesome progress you've made so far.

DAILY DOSE OF NUTRITIONAL ADVICE
WITH DR. JANICE STANGER
Cows cannot make calcium
So much misinformation circulates about whole foods and plant-based diets. Calcium is one of the most overhyped nutrients. TV, magazines, government, even many doctors, will tell you that dairy foods are an essential calcium source that must be consumed daily.
But where does the calcium in dairy foods come from? If you have not thought about this question before, you might be stumped. The answer is critical to your health.
Calcium is a mineral. That means it is not alive, never has been alive, and never will be alive. It comes from rocks, from the materials that compose our planet. Calcium, like other essential minerals, dissolves in water and becomes part of soil. Plants need calcium to survive and they absorb what they require through their roots.
When a person or animal eats the plant, they ingest the calcium and other vital minerals that helped the plant to function. Cows cannot make calcium any more than they can make gold, silver, or platinum. You can get your calcium from eating a wide variety of whole plant foods, especially dark leafy greens (romaine lettuce, spinach, kale, & bok choy to name a few). Go to the source and cut out the animal middleman.

SUGGESTED LINKS

TIP OF THE DAY
Accentuate the positive
Instead of focusing on what you're giving up, think about all the exciting, new foods you're discovering. Many vegetarians find a whole new world of flavors opens up to them once they do a little exploring.

RECIPE IDEAS
Tofu Tahini Dressing & Dip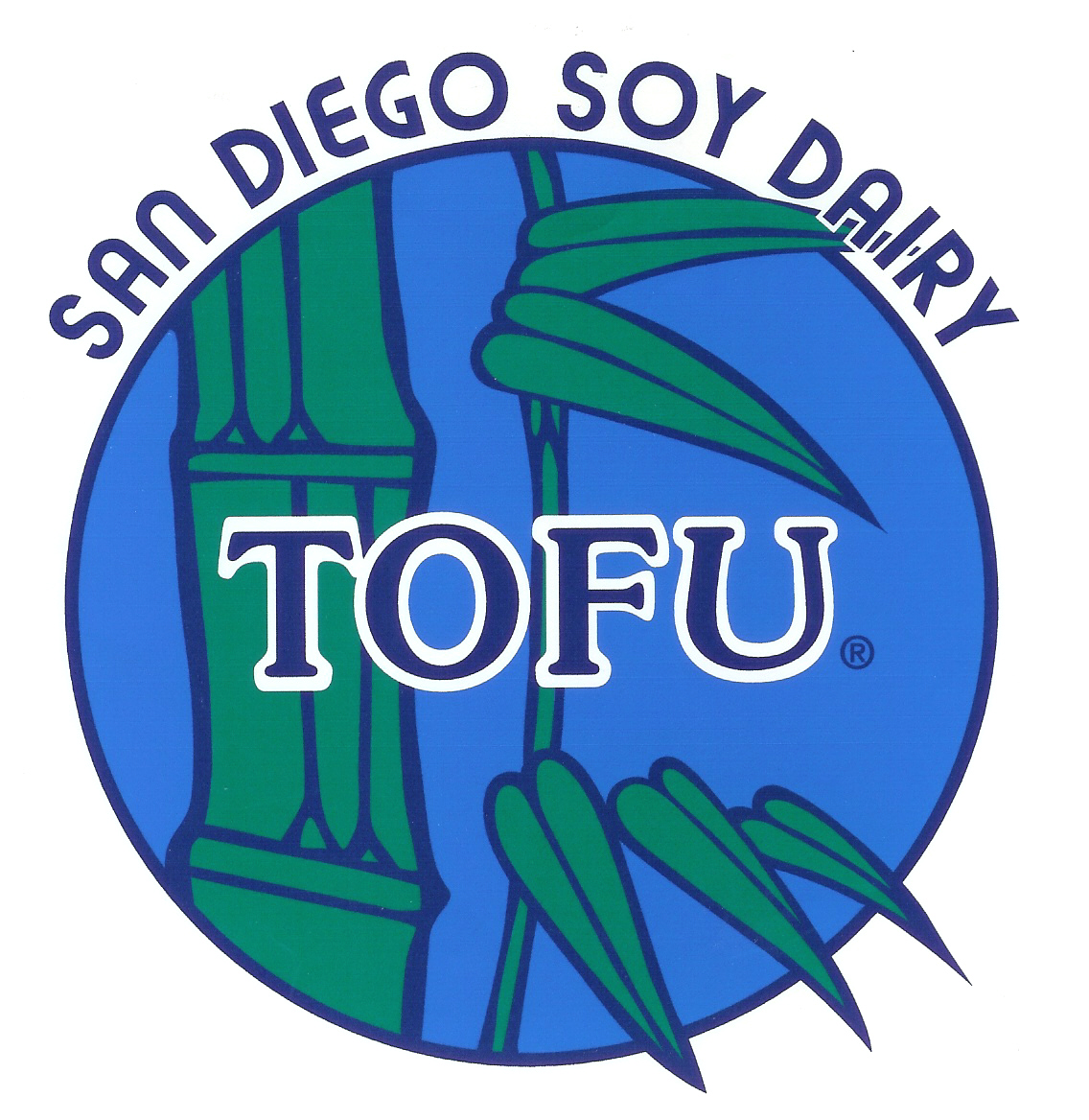 This recipe was used at a well-known San Diego vegetarian restaurant years ago, and is a great (and healthy!) substitute for the standard yogurt dressing used in many Greek dishes. Note: using Tahini will make for a smoother texture. Using sesame seeds (blond) will give a nuttier texture which is still very good for salad dressings or dips. You can add a small amount of sesame oil (1 tbs.) to enhance the sesame flavor.

Special thanks to San Diego Soy Dairy for this recipe

Ingredients
• 1 lb firm San Diego Soy Dairy tofu
• 3/4 cup safflower, grapeseed, or canola oil
• 3/4 cup sesame seeds or Tahini
• 1/2 cup tamari
• 2 tbs granulated garlic
• 1 tsp cayenne
• 1 tsp sea salt
• 2 scallions (use the whole scallion)
• add water (up to 1/2 cup) to adjust desired thickness and texture


Directions
Add all ingredients to blender/food processor and blend until smooth or until desired texture is reached, usually 2 to 4 minutes. If using as a vegetable or cracker dip, use less water.


Steamed Vegetables with Soba Noodles (serves 2-3)

Ingredients


• 1 bunch broccoli (if necessary, peel tough outer skin from stalks, cut into 2 inch spears)
• 2 large carrots (cut into diagonal slices about 1/4 inch thick)
• 1 red pepper, sliced
• 1 small head cauliflower (break into 1-inch florets)
• 8 oz uncooked soba noodles
• Miso-almond sauce (see below)


Directions

Fill a medium-large pot with water and bring to a boil.
Place a vegetable steamer over 1 inch of water in another pot. Bring this to a boil also.
Arrange vegetables in steamer and cover. Cook over medium heat.
About 3-4 minutes later, add the soba noodles to the boiling water in the first pot. Cover and turn heat to medium. The vegetables and the soba noodles should be done at about the same time (6-8 minutes after the noodles hit the water).
Drain the noodles and add about 1/2 cup miso-almond sauce and mix.
Serve vegetables on top of noodles and ladle additional sauce over the vegetables.
More Recipe Ideas

RECOMMENDED BOOKS
The China Study

: The Most Comprehensive Study of Nutrition Ever Conducted and the Startling Implications for Diet, Weight loss and Long-term Health by T. Colin Campbell, PhD and Thomas M. Campbell II (ISBN: 1932100660)



Madhur Jaffrey's World Vegetarian

: More than 650 Meatless Recipes from Around the World by Madhur Jaffrey (ISBN: 0609809237)

Today's Veg Week Event


Cooking Demo – Easy and Hearty Vegan Salads
TODAY - Thursday, October 4 @ 7pm. Canvas for a Cause HQ. 3705 10th Ave., 92103

Enjoy this free class lead by Tracy Childs of Veg Appeal.

Think you can't fill up on salad? You will think again when you try these hearty, belly-filling, easy salad ideas!

Enjoy plentiful samples of all recipes!

Please RSVP.


Did you know?
It's hard to match the economic value of bulk grains and legumes supplemented with fresh produce carefully chosen in season. Even some processed vegetarian foods such as tofu are less expensive than meat, fish, and animal products.



Questions?
Visit sdvegweek.com for detailed information on all aspects of a veg diet. The site features nutrition info, recipes, tips, FAQs, and much more. You can also email us at info@aprl.org


More Whole Foods
Quinoa
Amaranth
Millet
Soba noodles
Collard greens
Steamed Veggies with Soba Noodles

Photo from Toronto Vegetari
an Society

Animal of the Day: Julia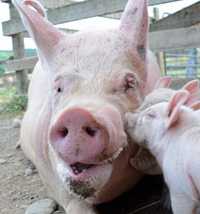 Just a few days before July 4, Farm Sanctuary's Emergency Rescue Team arrived at a factory pig farm where we were alerted to the flagrant abuse of a pregnant breeding sow. As she was moved from a cramped gestation crate to an equally cramped farrowing crate to give birth, a worker brutally kicked and beat her and then ran an electrified cattle prod over the length of her body as she screamed in pain. The assault ended only when the sow collapsed, at which point she was dragged into the crate by her ears. More...

Veg Week is a project of the Animal Protection and Rescue League (APRL).


Visit us at www.APRL.org or call 858-202-0147 for information.